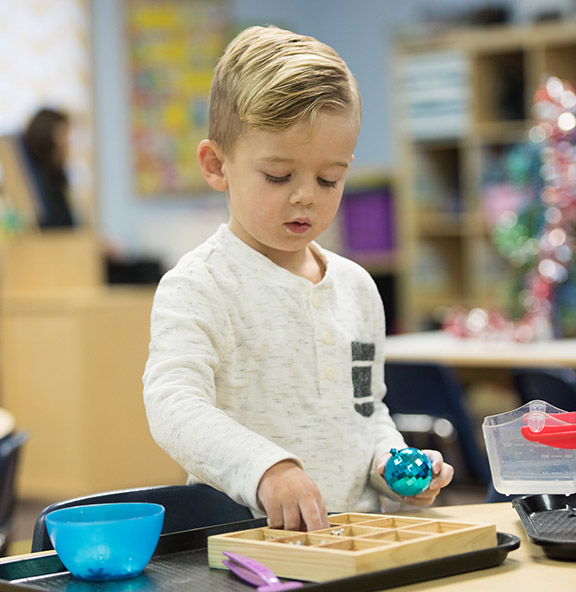 Now Enrolling for the 2020-2021 School Year!
Thank you for choosing Stepping Stones Preschool.
We do our best to meet everyone's needs. To make registration go smoothly, we follow the following registration process and deadlines:
Current families: We will send home registration forms with your student January 8, 9, or 10 – based on the last day of your child's week at school. Please submit your registration forms and $50 fee on Tuesday, January 21st, beginning at 8 am.
New families: Please call to schedule a tour and learn about our programs. We are currently compiling a wait list for each class. Once our current students are placed, we will call you direct to determine the appropriate class time and location for your child. You will have 5 days from our conversation to submit the registration forms and $100 fee.
Current year enrollment (2019-2020)
We have a few openings in our current 2019-2020 classes. Please call us to take a tour and learn about availability. Once we have confirmed a spot for your child, please submit the forms below and $100 registration fee.
Financial Policy Form (attached to application form)
We look forward to having you as part of our preschool community.
2020-2021 Returning Students
The following documents must be completed and turned in together to reserve your child's 2020-2021 spot, please turn in by January 21, 2020.
New application and student information forms are required each year.
Finanical Policy Form (attached to Application Form)
Any updates to Immunization, Allergy, and/or Anaphylaxis forms.
2020-2021 New Students
The following documents must be completed and turned in with registration fee within 5 days of being notified of placement. We will place students on January 24th and will email you confirmation as soon as possible.
Financial Policy Form (attached to application form)