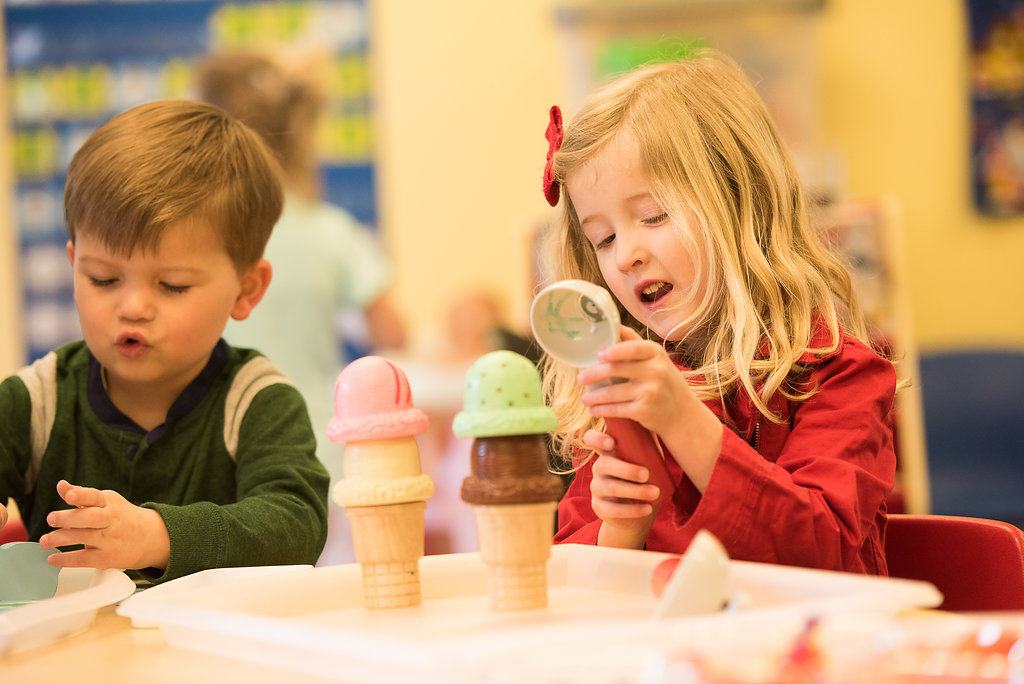 Welcome to Stepping Stones Christian Preschool
Since 1999, we have served the Gig Harbor community with a Christian-based school. Our caring, thoughtful teachers, and strong curriculum will help your child flourish socially, academically, and spiritually. Our success is based on our dedication to follow God's word, put children and their needs first, and follow our mission statement each day. We love giving families tours of our wonderful locations! Give us a call, or shoot us an email to setup an appointment.
We look forward to meeting you!
Sarah Larsen
Director, Stepping Stones Christian Preschool
PARENTS CHOOSE US
Why Stepping Stones?
Our Mission
We exist as a private, non-profit Christian Preschool and Childcare Center to provide a safe, Christ-centered atmosphere wherein children are lovingly nurtured to take positive steps socially, developmentally and with a strong foundation in the grace of GOD.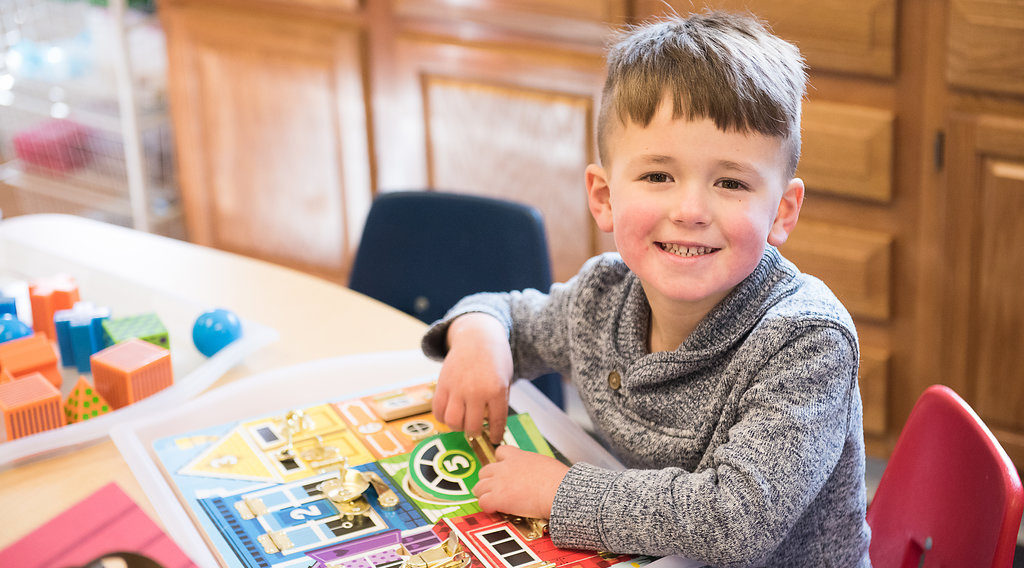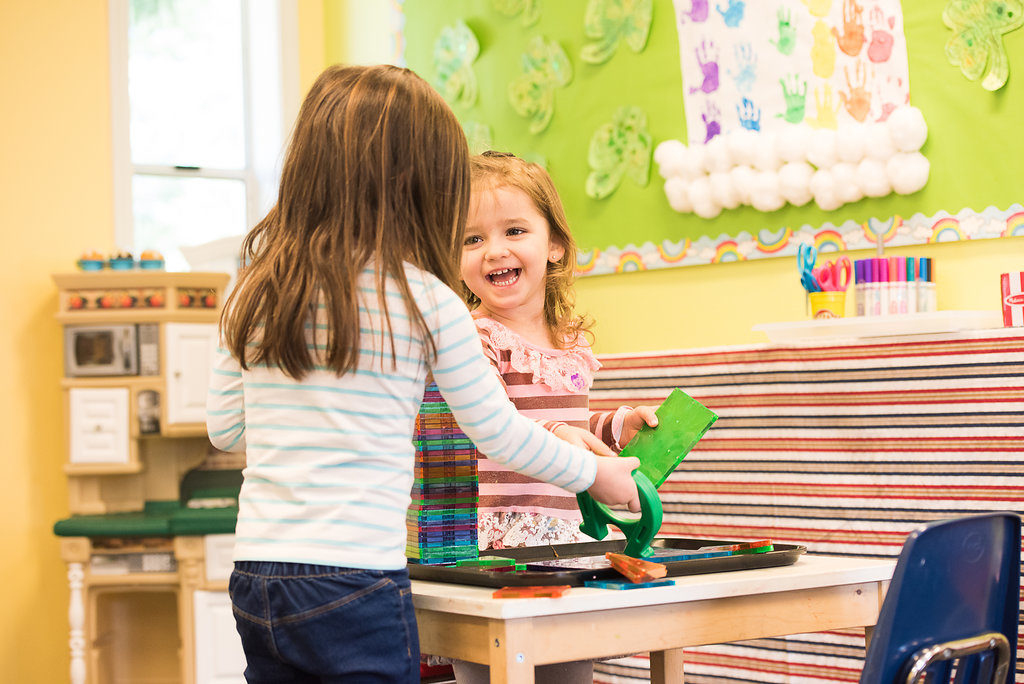 Our Philosophy
As Christian educators, we are called by God to stand beside parents in a ministry that enables children to develop their spiritual, moral, ethical, intellectual and physical potential in order that they may become sensitive, contributing citizens of our world.  We therefore commit to staff who:
Core Educational Belief
Display Christian morality genuinely and consistently;
Create an atmosphere which is loving, secure, motivational and positive;
Help the student develop a sincere and intimate relationship with God;
Use reasoned discipline, strong guidance and leadership
Educational Goals
Enable each child to become increasingly responsible,
self directed and self-disciplined;
Instruct students to critically think and reason with a view of discovering truth;
Recognize the unique individuality of all students and inspire them to their full potential
Our Story
In the summer of 1998 three Christian teachers eagerly met to discuss their shared desire to do more for the Lord. After many months of prayer it became obvious to each of them that God was indeed calling them to open a much needed Christian Preschool in Gig Harbor. From that moment on they went into action! In June of 1999 they found the perfect location for a school. This now left them three months to prepare for a new school to open. The task looked almost impossible to accomplish with a very small budget to work with. They needed to deal with architectural drawings, county permits, demolition and reconstruction of interior walls, a total remodel of the existing bathroom, exterior ramps, sidewalks, and a parking lot. All this needed to be done before their school doors could open.
On September 25, 1999 with the faith that God was by their side helping them along the way, the support of their families and the new faithful Stepping Stones families, they opened the doors. They ran their first school year at half capacity. The second year they filled their entire classrooms by June. The third, fourth, and fifth years they opened registration in January and within two weeks they filled their entire classrooms for the next school year. With a two year waitlist they began to pray, asking God for more room to grow. Within two months of prayer Lighthouse Christian School in Gig Harbor called and offered to lease them classrooms on their campus. In the fall of 2005-2006 Stepping Stones to Learning opened up their second campus with the ability to offer 7 new classes to the community.
In January 2010, God had once again challenged them to serve him in yet another capacity. Stepping Stones leadership was prayerfully seeking God's wisdom and guidance for Stepping Stones and the future, when it was laid upon their hearts to add a childcare learning center to the preschool. Again, shortly after Lighthouse approached them and asked if they would be interested in providing childcare for our combined families. So God provided the confirmations and provisions to begin a new mission for His precious little children. How could they not follow!
It is in His strength and guidance that they are off and running and continue to offer a God centered Preschool for our community.  As the years passed, each founding member has felt called to leave and follow Him in other directions of their life.  In doing so, they left behind an established Godly formed School Board that cherishes His principles and whole heartily believes in the vision He set forth years ago.
To date, Stepping Stones Christian Preschool will have the pleasure of providing a safe, loving climate wherein approximately 152 children are nurtured to take positive steps academically, socially, and most foundationally, in the grace of God. Stepping Stones success is solely based on dedication to follow God's word, putting children and their needs first, and following their mission statement everyday of their lives.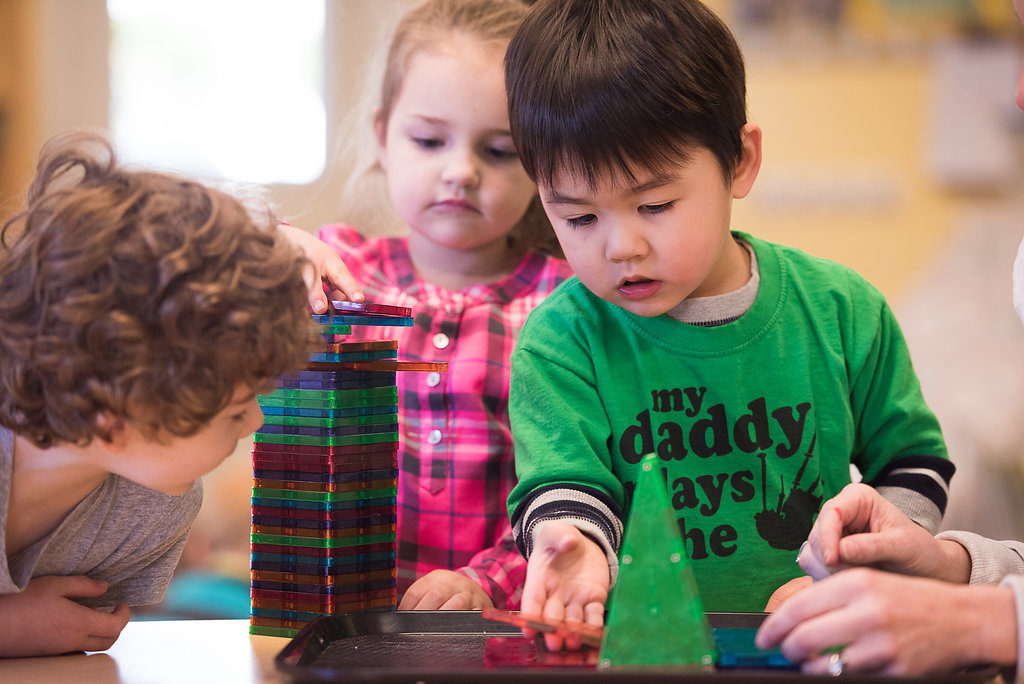 Our Classes
Our littlest students must be 3 years of age by September 1st of the enrolling year and toilet trained.
Geared for a child that will be 4 by September 1st of the enrolling school year, we develop a love for learning, with an emphasis geared toward Kindergarten Readiness.
Developmentally so much changes between 4 and 5, this class is geared for those children age 4 by March 31st of the enrolling year.
Read More
Testimonials
To whom it may concern,

My daughter was enrolled in Miss Sarah's 2nd Year, PreK program for the 2019-2020 school year. Due to COVID-19, her in-person preschool year was cut short. While we all scrambled to adjust and adapt to life during such unprecedented times, Miss Sarah embraced the "new normal" with transparent communication and a passion to continue educating our children to the best of her ability. 

Miss Sarah quickly came up with plan that not only allowed our kiddos to continue learning safely, but remain actively engaged in learning and motivated to continue building a solid educational foundation. As a parent, I was extremely pleased with the efficiency of this new learning platform. Zero learning time was wasted as weekly "bags" of learning materials were quickly created, lesson plans were thoroughly written (literally anyone could pick them up and follow them easily) and daily and weekly videos were thoughtfully recorded. 

As a kindergarten teacher, I was prepared to help my daughter continue learning at home. However, being responsible for my own students while navigating new learning platforms myself, I was overjoyed at the way Stepping Stones handled the challenge of distance learning. While I thought it was nearly impossible to complete successfully with my kindergarteners, I was pleasantly surprised at how resilient and confident my preschooler was thanks to all of Miss Sarah's hard work. 

It is not lost on me the amount of work that went into each weekly bag. From day one, parents were given clear instructions as to how and when they could safely access student materials. Each child had a clearly labeled bag complete with EVERYTHING needed for a full week of instruction across all subject areas. Manipulatives, worksheets, games, materials for art projects and science projects, etc were always included in each bag. Never did I have to run to the store or scrounge around my house to gather necessary supplies. Full lesson plans were also included each week. As stated above, they were clearly labeled and so thoroughly written (including pictures and website links) that any parent could easily follow them. While each family was encouraged to complete activities at their own pace, the lesson plans made it easy to make sure I was covering all subject areas, while doing my best to recreate lessons my daughter would have been doing if in class with Miss Sarah that day. 

In addition to quality materials and plans, Miss Sarah would send daily videos to each family. These videos were not only informative, but interactive as well. My daughter would look forward to these each morning as they provided a much needed "connection to" Miss Sarah when in-person contact was not possible. During these videos Miss Sarah would provide instruction, read stories, sing songs, conduct bible lessons and review daily lesson plans. I also want to note, Miss Sarah frequently sent "bedtime story" videos- which were a huge hit with her students and their parents alike!

Communication between families during the spring was not only necessary for parents, but for the relationships between the students and Miss Sarah during a tough adjustment in daily life. Miss Sarah would conduct weekly Zoom calls which my daughter loved. She was able to visit and see her classmates and share activities and information with some of her favorite people- her friends and her beloved preschool teacher. Sarah also went above and beyond to conduct individual Facetime and phone calls, frequently added handwritten notes to students in the weekly bags, and even visited each kiddo at their home- socially distanced, of course! These acts may seem small, but made a huge impact on my daughter. To this day she still talks about when "Miss Sarah came to her house and gave her silly string", has her notes taped up on her desk and laughs about the things her classmates did and said during their Zoom meetings. 

While distance learning is not an ideal situation for any learner, young or old, the safety of our students and staff is of the upmost importance and I fully believe Stepping Stones did absolutely everything to make the very best of a tough situation. I fully intend to implement Stepping Stone's way of providing both materials and instruction with my own students as we embark on another year of distance learning. My husband and I are so thankful for our daughter's experience at Stepping Stones and highly recommend it to any parent looking for a quality education (whether in person or online) for their child. My colleagues and I always say that we can tell the students who "come from Stepping Stones" as their skill set is high, their behavior and academic foundations are solid and their passion for learning is fully engaged. 

We love Miss Sarah and the Stepping Stones program and look forward to the day our son will attend.

 Jessica Nilsen
Schedule a tour today!
Tours are available of both our campuses, come experience our wonderful program.